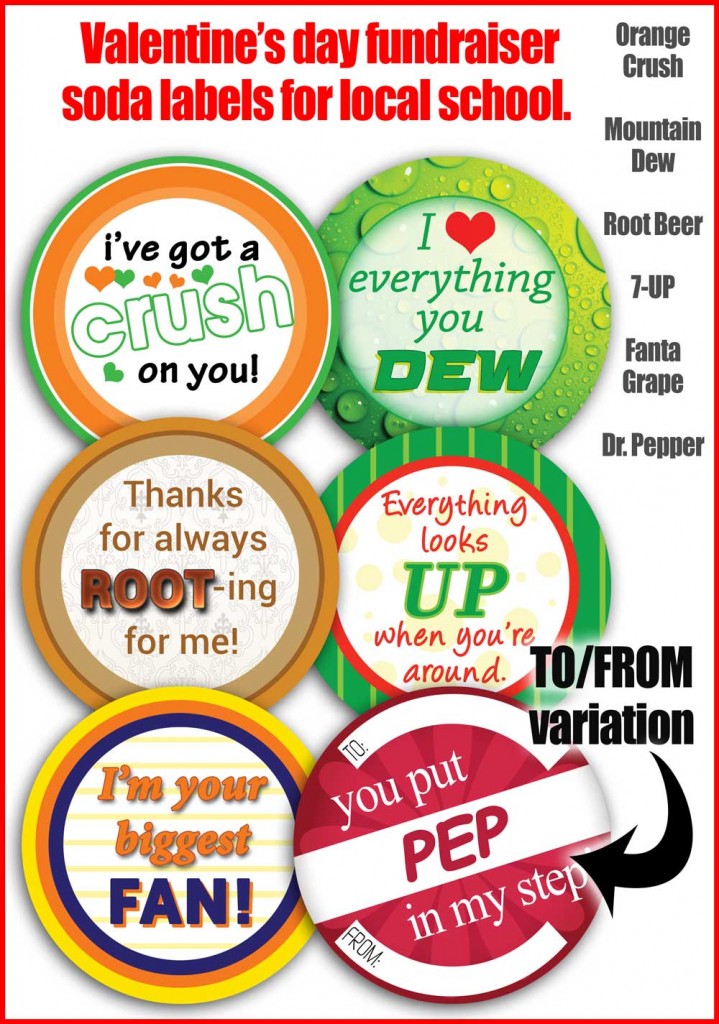 We were contacted by a local school that saw a great idea for a Valentine's Day fundraiser. The original source where they saw this idea had a downloadable pdf that was low resolution and it was in a non-printer-friendly RGB color format.
We simply took their templates and quickly knocked out a new version for them. These are a really cool idea and once printed on some round Avery labels, they will provide a great fundraiser opportunity for this school.
If you or someone you know can use these graphics, we are happy to donate them to anyone that is going to use them for another fund-raiser. I hope you like them as much as we do!