You greet your customers when they come through your door, why should your website be any different?
Mouse over the hotspots below to learn more about our simple, yet robust website monitoring window

Order Live Chat For Your Website Today - Only $35 per month
Don't wait. Get signed up today and let our professionals tailor your live chat service to match your site and goals.
More Features of Our Live Chat Service
Included Features:
Unlimited Chat Agents
Unlimited Canned Responses
Real-Time Live site Monitoring
Chat Images Customized For Your Website
Custom Generated Code For Accurate Placement On Your Site
Automatic Updates
All Features Seen In Screenshot Above
No Setup Fees
Download Our Android App
Download our Android Chat App
Or scan this QR code directly to your mobile device: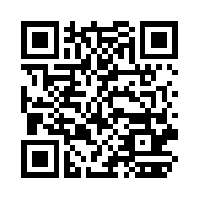 Order Live Chat - Only $35/month
Get signed up today and let us style your chat to match your site and your goals
[call_to_action style="bar" title="Save Money – Pay Quarterly" btn_title="Order Now" url="https://stoplosingsales.com/chat_39-99″ target="_self" btn_style="float-btn" btn_color="orange" effect="bounceInDown"]Pay $99 quarterly and save $10 off your setup charges and save $24/year![/call_to_action]